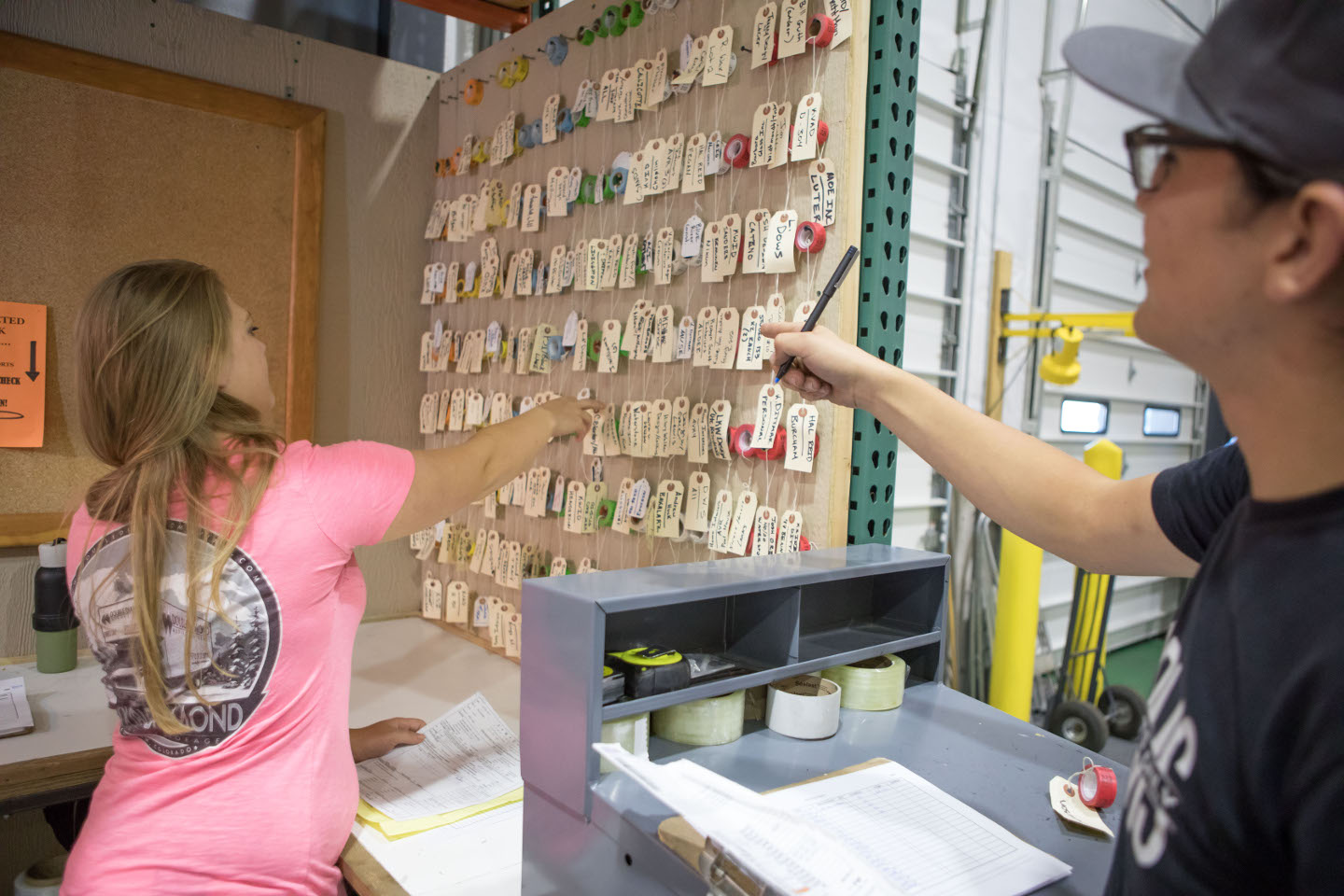 Services
Interior Designer Services
If you are an interior designer, you have found the perfect business to complement your needs! Warehouse Receiving, Full Detailed Inspections, Digital Photos, Temperature Controlled Storage, Online Inventory System, and Full Custom Installations.
Online Inventory System

Warehouse Receiving

Full Custom Installations
Developed specifically for streamlining all communication between the moving company and the interior designer. This proprietary program was created by Double Diamond Moving & Storage to meet the needs of the industry.

You will be assigned a unique login for each project that can be accessed via the Internet.

Catalogs the item, assigns a color and number for reference, the manufacturer/vendor, the condition, photo(s) date received, date released, notes, value, & final location at residence.

A courtesy notification email is sent each time the report is updated. 24-48 hour updates once items have been received. Printable for installs, and a clear format.

This includes a complete detailed and meticulous physical inspection of all items received. If damage is found, the freight bill is marked accordingly, photos are taken, and our clients are notified instantly. We will provide the ammunition you will need in order to pursue your claim.

We are open to receive Monday – Friday from 8:00 am to 4:00 pm. Items should be marked as follows:

Double Diamond Moving & Storage / Side Mark
1900 Dolores Way,
Carbondale, CO 81623

Please set-up an account with our office prior to shipping.

Full Custom Installations

This includes releasing from storage, checking that all inventory #'s are loaded (including rugs on the truck last – as these are the first items placed), arriving on time, unloading, unwrapping, unpacking, complete set-up and placement of all furniture & accessories

Art hanging, cranes & hoists if required and debris removal. We understand many of the homes we are installing are new or remodeled – attention to the integrity of the interior is respected throughout the install.